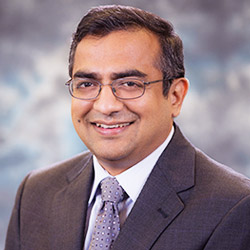 Dr. Tanmay Lele, Ph.D.
Professor
Tanmay Lele is a Professor of Biomedical Engineering and Chemical Engineering at Texas A&M University. He obtained his Ph.D. in Chemical Engineering from Purdue University followed by postdoctoral research in Vascular Biology at Harvard Medical School/Children's Hospital. He obtained his B. Chem. Eng. degree from UDCT, Mumbai.

We are funded by the National Cancer Institute's Physical Sciences and Oncology Network (PSON).

Dr. Lele is a member of the NIH study section

Dr. Lele was recently elected Fellow of the Biomedical Engineering Society

Dr. Lele is a CPRIT scholar

Dr. Lele is Unocal Professor at TAMU

Dr. Lele's google scholar profile