Mechanobiology
We study coupled mechanical and biochemical changes in human disease
Principal Investigator
Dr. Tanmay Lele, Ph.D.

Professor
What is mechanobiology?
Our research is in the area of Mechanobiology. Mechanobiology is the scientific study of the mechanisms by which cell generated mechanical forces and/or the cellular mechanical environment impact cell and tissue structure and function. We are particularly interested in the mechanobiology of human diseases including cancer.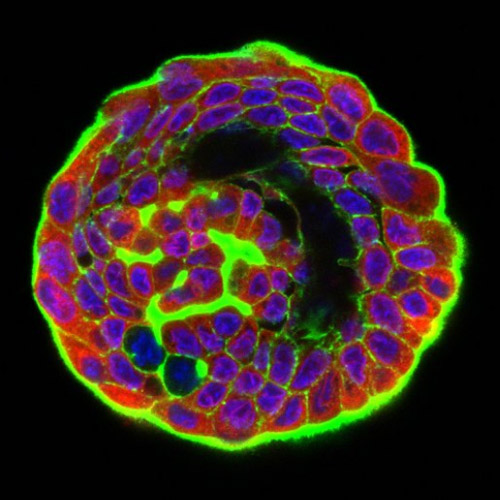 We are funded by the National Cancer Institute's Physical Sciences and Oncology Network (PSON).

Dr. Lele is a member of the NIH study section

Dr. Lele was recently elected Fellow of the Biomedical Engineering Society

Dr. Lele is a CPRIT scholar

Dr. Lele is Unocal Professor at TAMU

Dr. Lele's google scholar profile
July 2023
Paper on the nuclear drop model published in Current Opinion in Biomedical Engineering
June 2023
New model published in Frontiers in Cell and Developmental Biology that explains nuclear shapes in cultured cells
January 2023
Vani Narayanan's paper reporting that Rho activation causes acinar eversion is published in Biophysical Journal
January 2023
Review published in J Biol Chem on the role of glycans in Mechanobiology